History
Horsfield Building Services Engineers Ltd (HBSE) started in 1996 when Shaun Horsfield, and his belief that things could be done better, began trading as a 'one-man-band' commercial gas service & maintenance engineer based at his home in Preston, Lancashire.
Growth of the business in the first 5 years led to a move into purpose acquired and refurbished offices on Hardcastle Road, Preston in 2005. This move, driven by the need for formal office space and employees dedicated to service, estimating, project/contract management, and general administration duties was a big step, though one that allowed the business to establish itself as a serious contender in the HVAC world.
Continued growth over the following 5 years resulted in a second move to the premises we are based in today, where we are easily capable of managing large contracts and have a service & maintenance team that provide national support to our clients.
Today
HBSE are Mechanical & Electrical engineers who provide in-house DESIGN, INSTALL, and MAINTAIN services to all market sectors.
We have the spirit that allows us to be responsive to our clients, and work as a motivated team delivering innovative, practical solutions that fulfil project needs and fit within the reality of our client's budgets. Our business model allows us to deliver the best service in our industry and foster successful client relationships.
Mission
Our mission is to expand a reputation based on excellence, innovation and the application of cost-effective solutions that meet our client's expectations.
Vision
To be at the forefront of companies offering real working solutions to businesses who are driven by cost effective and environmentally considered goals.
Values
Getting to know our clients is important to us – we have worked hard to build strong working partnerships within Retail, Hospitality, and Leisure sectors for example, where we have a depth of understanding of the needs and demands of businesses that require minimal disruption to their daily routines.
Our 'right first time, and on time' ethos along with our proven track record of delivering quality, reliability, and energy efficiency is of significant value and importance to all our clients. It's the reason they come back!
We are an open, honest company and believe direct communication is the key to our success.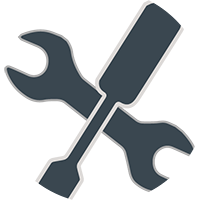 Our Services
For both new build and refurbishment projects we provide everything from preliminary designs through to installation, commissioning and maintenance service.
We also offer an individually tailored service and facilities management package, giving you the freedom to concentrate on your core productive tasks.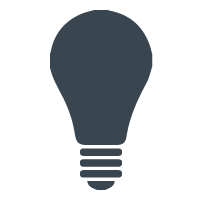 OUR RESPONSIBILITY
All aspects of our work are responsibly managed. We ensure that health and safety regulations are met, and we are working hard to do our best for the environment.
We always seek to improve energy efficiency for our clients by reducing the energy consumption of their H & V systems, which in turn reduces their energy bills and improves their carbon footprint.