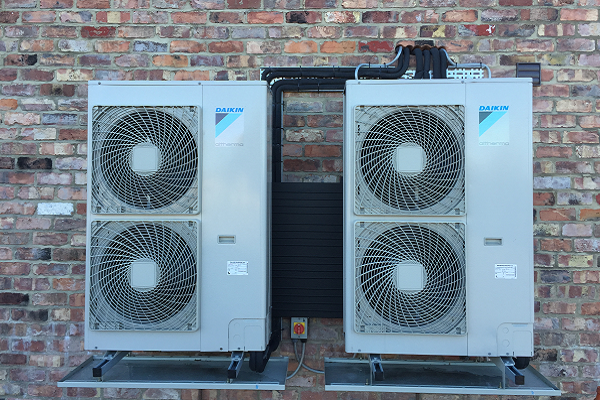 Our in-house design and engineering capabilities:
Air conditioning
We provide complete air conditioning services, from design and equipment selection, through to installation, after sales support and cost-effective maintenance.
WHY AIR CONDITIONING?
Air conditioning provides the ability to control and maintain temperatures to comfortable/desired levels. When heating is required, air conditioning systems will offer significant energy cost savings compared to traditional heat sources such as gas boilers. Efficiencies of up to 400% (1kW in = 4kW out) are typical at peak performance, compared to boiler efficiencies of 70-98% (1kW in = less than 1kW out).
Advanced technologies (such as VRV/VRF) can recover and re-distribute heat energy to many rooms or spaces rather than simply exhausting it to the outside-world; it is this ability to heat and cool at the same time that is capable of delivering efficiencies that will reduce both energy costs and environmental impact, whilst enjoying year-round climate control and comfort.
WHY HORSFIELD FOR AIR CONDITIONING?
Horsfield offer a full scope of air conditioning services designed to provide cooling and heating when and where it's required.
Our engineers are experienced in the design of systems ranging from single room cooling through to large Air Handling Units (AHU's). We can help create the right environment for any room or space or building with a well-designed system that will deliver energy efficiency, the result to your business being; less impact upon the environment and reduced running costs.
We will deliver a fast, efficient and expert installation carried out to BESA (Building Engineering Services Association) & IOR (Institute of Refrigeration) standards, and our engineers are F-Gas 2079 certified.
Refrigerant based systems
Chilled/Hot Water fan coil units
Evaporative cooling systems
Associated Electrical Works
We aim to use energy efficient products many of which appear on the Energy Technology List (ETL) and subsequently qualify for the Enhanced Capital Allowance (ECA) scheme.
---
OFFICE AIR CONDITIONING
From the largest office air conditioning systems to specialist installations and upgrades, the solution (usually a split or VRV/VRF air conditioning system) will offer reliability, flexibility, and ease of management.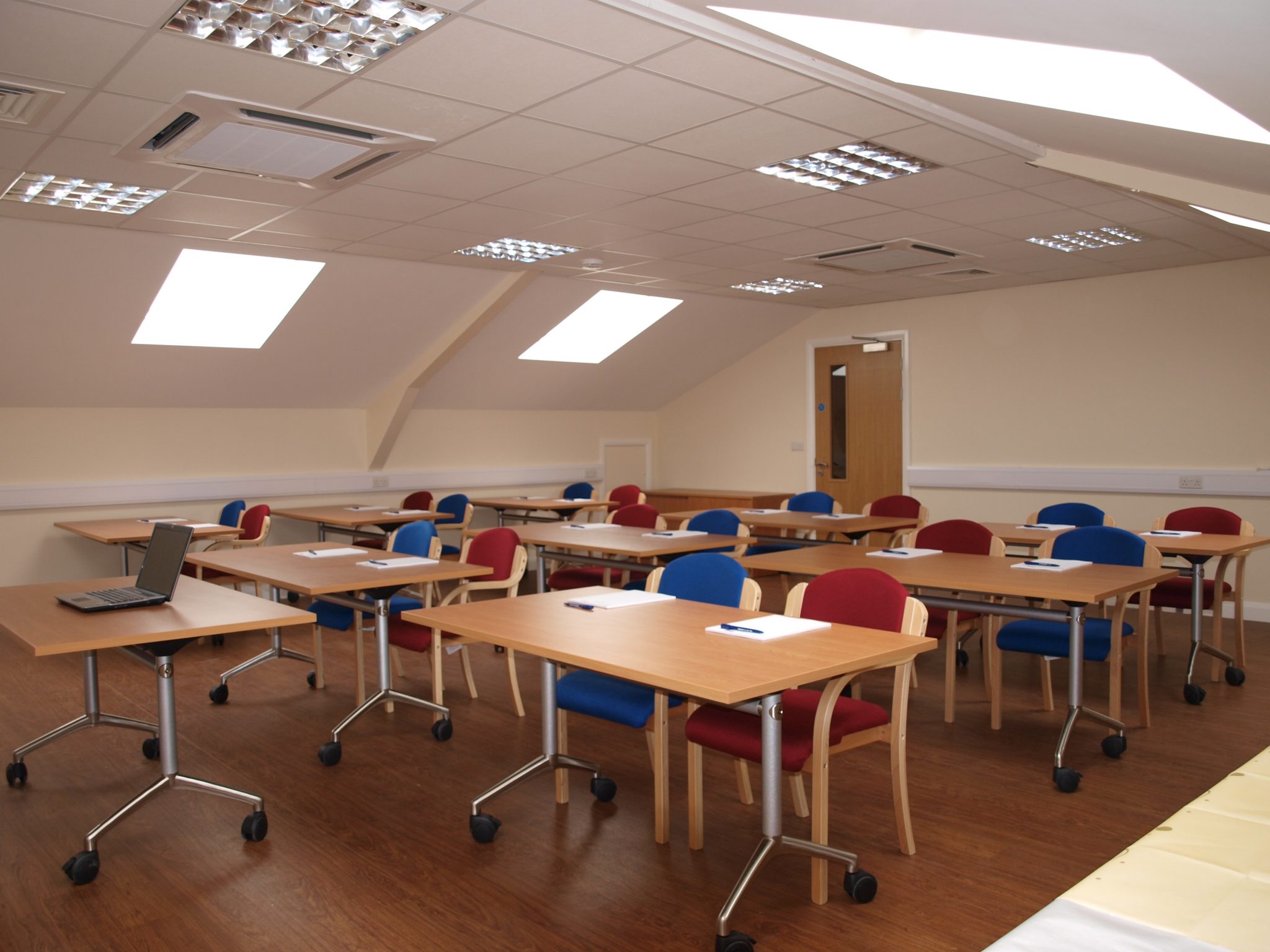 ---
DATA CENTRE/SERVER ROOM CLIMATE CONTROL
ICT suites and server rooms require specialist knowledge of close control environmental design. Our design engineers will consider all factors to enable cooling loads to be calculated, and critical risks identified to ensure that the data centre/server room cooling systems we install are fit for purpose.
---
RETAIL AIR CONDITIONING
From supermarkets, shops, restaurants to galleries, we understand the importance of maintaining a comfortable environment for both clientele and staff, and our experience in the design of air conditioning systems that are discreet, quiet, cost efficient and highly effective will ensure that the right solution is provided. Our systems will vary in specification according to the unique environments we encounter.
---
INDUSTRIAL/COMMERCIAL WAREHOUSE COOLING
Cooling large spaces in factories or warehouses for example requires a different design approach. Evaporative cooling represents the most cost-effective solution in these instances, and we will be happy to design the right solution.
---
SERVICE AND MAINTENANCE
At Horsfield's we recognise that after sales service is crucial to our success, we have a comprehensive range of HVAC servicing options and offer maintenance contracts for ultimate peace of mind. In the unlikely event that an HVAC repair is required our call out service is timely and experienced with in-house backup available.
Accredited Installer Status
Daikin D1 Business Partner status
D1 Business Partners are selected by Daikin UK for their high standards of installation and expertise. Daikin UK also positively encourages and supports D1 Business Partners to become part of independently recognised organisations that look to continually raise industry standards.
All Daikin products typically come with a three year manufacturer's warranty. However, because of Daikin UK's belief in the high standard of D1 Business Partner installations, D1 Business Partners are offered up to seven year warranty (subject to conditions). This benefit can be passed on to the customer, signalling confidence in the quality of both the product and the installation.
Mitsubishi Accredited Installer status
As an Accredited Installer endorsed by Mitsubishi Electric, our customers are assured of a reliable standard of service and installation.
Up to 3 years warranty (option to purchase an extended warranty)
Confidence in our skills as a validated installer
Assurance that you will receive a high standard of aftercare