Since 2001, Horsfield Building Services Engineers Ltd. has been helping customers throughout the UK look after their building and its environment:
Air conditioning service
Critical cooling design & installation
Comfort cooling design & installation
Heating service
Ventilation service
Refrigeration service
Catering equipment service
Electrical testing
Electrical installation
Building services ( Sanitary Systems)
HVAC controls service
We design, install & maintain heating, air conditioning & ventilation systems, and electrical installations – emergency lighting, access control, new boards, or other upgrades.
We hold Daikin D1 accreditation and Mitsubishi Accredited Installer status, ensuring equipment we install from either manufactured, maintained regularly and is subject to a five year warranty.
Our service and maintenance help desk is manned 24 hours a day, seven days a week to take your call (contract customers).
Our planned, preventative maintenance and service contracts are available across all our disciplines to ensure that your equipment is kept in optimum condition.
Are you looking to save energy or utility costs within your business? We offer installation of energy/utilities meters, low energy lighting replacement, and we can assist your capital installations with help from The Carbon Trust for the procurement of energy-saving equipment.
SERVICE & MAINTENANCE
Service & Maintenance
Mechanical heating systems installations
Electrical installations
Air conditioning refrigeration installations
Catering installations
---
CATERING DEPARTMENT
Service & Maintenance of all gas, electric and LPG commercial catering equipment, as well as all refrigeration.
Supply & exchange of water and air filters
Our engineers carry a comprehensive stock of spares
Gas Safety Certification carried out
Engineers Gas Safe Registered
Rational Service Partners
Our engineers are able to install, commission, service, repair and carry out routine maintenance on a wide variety of commercial cateringand refrigeration equipment. With our experienced team of field engineers we are able to offer excellent response times and service to allof our customers whether they are large multi sited companies or single site operators.
---
BUILDING ENVIRONMENT SOLUTIONS
Our experienced contracts department carry out the design and installation of the following systems in commercial and industrial environments.
Heating, Ventilation and Air Conditioning (HVAC)

Comfort cooling for office or other populated environments
Critical cooling for server rooms and data centres

Dust & Fume Extraction
Electrical
Kitchen Extract & Ventilation Systems, with gas interlocks to meet the lastest standards.
Whether you are a sole trader or a multi-sited national company, our projects department can provide you with the mechanical and electrical expertise that you will require when embarking on a major works project.
And don't forget that we can help you in applying for loans from the Carbon Trust to assist in the funding of new equipment that is more energy efficient than what is being replaced.  Not only can we design and install your required system, we can also subsequently maintain and service it, in order to comply with any manufacturer's warranty requirements.
WE PROVIDE ENERGY EFFICIENT AND RENEWABLE SOLUTIONS FOR OUR CLIENTS, AND WE OFFER SPECIFIC TAILORED MAINTENANCE BACK UP SCHEMES.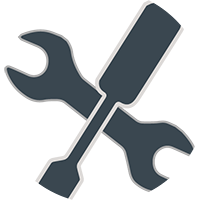 Our Services
For both new build and refurbishment projects we provide everything from preliminary designs through to installation, commissioning and maintenance service.
We also offer an individually tailored service and facilities management package, giving you the freedom to concentrate on your core productive tasks.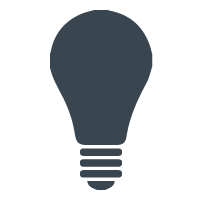 OUR RESPONSIBILITY
All aspects of our work are responsibly managed. We ensure that health and safety regulations are met, and we are working hard to do our best for the environment.
We always seek to improve energy efficiency for our clients by reducing the energy consumption of their H & V systems, which in turn reduces their energy bills and improves their carbon footprint.