Horsfield sponsors the Grasshoppers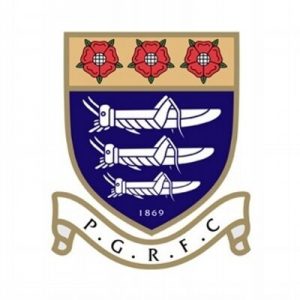 Sponsorship is more than just getting our name on a shirt. It is a tremendous opportunity to connect with the community in which we are based, which is why our sponsorships focus on helping good causes and supporting organisations that nurture youth and embrace different cultures.
Horsfield's are proud to sponsor Preston Grasshoppers RFC, and keen to see the club go from strength to strength within the sport. By working with individual players, it is our aim to give them valuable support to continue their involvement within the game, and to help inspire a new generation of young fans and players.
Maintaining our community partnership with Preston Grasshoppers RFC throughout the 2018/19 season ensures that our long tradition of supporting community-focused activity in Preston and the wider Lancashire area continues. The strong relationship that helps both the Grasshoppers and Horsfield's push forward our commitment to the local community is very important to us.
Our goals include:
• Giving young people a sense of team involvement through the medium of rugby.
• Providing support to individual players.
• Continued sponsorship of Preston Grasshoppers RFC.
• Offering chances for our employees and clients to come along and experience the atmosphere of a match-day at Preston Grasshoppers RFC.