Lincat Ovens
The Lincat Opus Combi Steamer offers you an efficient time-saving solution to cooking and cleaning, constantly monitoring the progress of your food, adjusting temperature and moisture levels, and cleaning itself at the push of button.
It offers any kitchen a money and energy-saving solution to both cooking and cleaning – all in the remarkably compact space of less than 1m2.
With the ability to poach, steam, blanch or stew, grill, roast or bake anything from meat, eggs and fish to desserts and vegetables, you are sure to be able to easily tackle even the busiest of services.
Four intelligent functions:
iCookingControl®; cooking each meal just as you intended time and time again, detecting the status, size and quantity of the product.
HiDensityControl®; which uses highly sensitive internal sensors to monitor the status of the product every second, altering the energy levels, evenly distributing heat throughout, automatically adapting the moisture and cooking time settings. The Opus Combi Steamer also monitors the food's browning and even prevents the need for the turning of pan-fried meals.
iLevelControl; identifying which foods can be cooked together, helping to make meal preparation that bit more efficient.
Inbuilt Efficient CareControl; an automatic cleaning system, detecting any dirt or limescale in the Opus Combi Steamer, cleansing the inside of the cabinet.
The efficient nature of the Lincat oven not only offers your kitchen a fantastic time-saving tool, but also provides your food with the degree of accuracy and attentiveness that can be a challenge in a busy kitchen environment.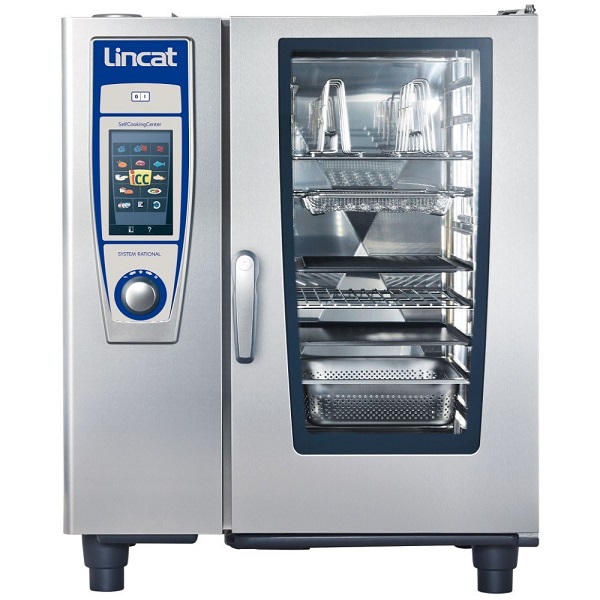 ---
Lincat Dealer Advice available from Horsfield
As a Lincat Dealer, our qualified experts are on hand to help you. Whether you're looking for an oven consultation, an in depth and detailed cooking demonstration, seminar, or demo unit.
Our team are on hand to assist you with everything from installation to technical advice and maintenance, you can have complete peace of mind in your Lincat Opus Combi Steamer.
If you would like to speak to one of our team to arrange a consultation, or maybe just to ask a few questions, feel free to send us an email or call us on 01772 654402, and we'll be happy to help.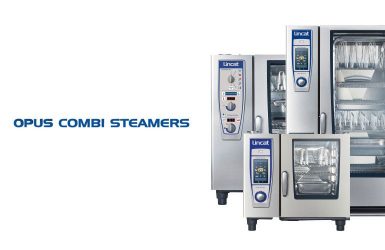 ---
Lincat Professional Training
At our offices in Preston we have invested in a fully functioning professional training kitchen in which training sessions can be booked for those who want to get the most out of their Opus Combi Steamer, or alternatively, demonstration sessions can be arranged for businesses that are contemplating purchasing an Opus Combi Steamer and would like to see a unit in action first. Click here for more information
---
Lincat Service & Maintenance
We carry a comprehensive range of genuine replacement parts for your Opus Combi Steamer in stock to underpin our fast response to urgent repair calls.
Our maintenance technicians are trained to provide effective maintenance and when required, rapid fault diagnosis and repair.
Our aim is always to repair faults on our first visit.