ongoing hospice support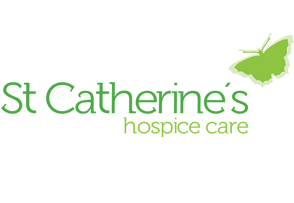 Comfort, dignity and independence – just some of the things your generous donation is providing for our patients.
Your pennies and pounds are vital for our work, but have a value which is priceless for those we care for. Thank you for your contribution of £215.16 as part of your small change scheme and for choosing to support St Catherine's.
In 2018 it will cost around £5.2m to run the hospice, with £1.7m provided by the NHS. This means people like you help us to raise an incredible £3.5m – an amazing achievement I'm sure you'll agree.
The funds raised allow us to care for local people in Chorley, Preston and South Ribble who are affected by life-shortening conditions like cancer, motor neurone disease and heart failure. Our aim is to help them enjoy the best possible quality of life, until the end of life – making the most of every moment and achieving what is important to them in the time they have.
Though this letter arrives with you from Lostock Hall, our work is not confined to the hospice building; we also care for people in the community and the places they call home across Central Lancashire. None of it would be possible without those who donate and fundraise for us so generously.
Thank you again for your wonderful support.
Yours sincerely,
Kelly Thomson
Head of Administration